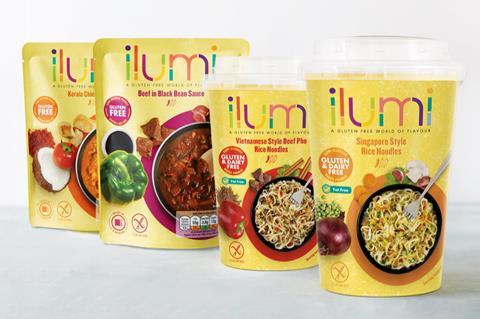 Chicken Tonight maker Symington's has appointed former Fox's Biscuits boss David Cox as its new CEO.

He takes over from John Power, who successfully turned around the struggling Yorkshire-headquartered business after joining in October 2016. Power left Symington's in September, with Cox set to start in the role on Monday 4 November.

Cox joined Fox's after four years at General Mills, latterly as European MD. He previously spent four years at Tesco as category director, initially looking after the frozen category and then dairy. He also worked at Unilever for 10 years, holding various business development and account management roles.

"Symington's is a fantastic business with huge potential and with great brands in growth markets," Cox said.

"I look forward to joining the team at Symington's and to the challenge of working across a number of different categories."

Symington's chairman Tim Whiting said: "David is highly respected in the food industry and brings significant retail experience.

"We are delighted to have attracted him to Symington's and look forward to working with him as we take forward our ambitious plans for the business."

Pre-tax profits at Symington's, which also manufactures Ragu and free-from brand Ilumi, rocketed 160% to £4.4m in the year ended 26 August 2018, with a 12.8% rise in EBITDA to £10.2m, according to the latest accounts filed at Companies House. Brand investment in Mug Shot and Naked Noodles, along with innovation in its product range, helped boost sales 4.7% to £120.3m.

It represents a successful turnaround under the leadership of Power, who took over a loss-making business in 2016. Revenue growth at Symington's, which is owned by private equity firm ICG following a £72m buyout in 2012, stalled in 2015 as consumers increasingly turned their backs on processed food in favour of healthier alternatives.

The company embarked on a cost-cutting drive in 2016 after losing a number of supermarket listings for its Chicken Tonight and Ragu brands, with Power putting the savings made from a reduced SKU count and a reduction in employee numbers back into brand investment.