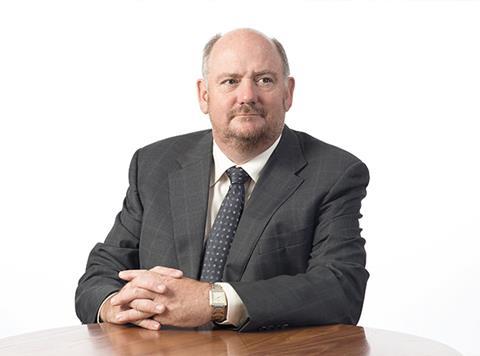 Booker CEO Charles Wilson led tributes this week to Richard Cousins, CEO of Compass Group, who was killed on New Year's Eve along with close family members.
His was among a stream of tributes that poured in to The Grocer's offices after Cousins, 58, died alongside his fiancée Emma Bowden, 48, her daughter Heather, 11, his sons William, 25, and Edward, 23, and pilot Gareth Morgan, 44, when the seaplane in which they were flying plunged into Hawkesbury River on their way back to Sydney from a waterfront restaurant.
"This is a huge loss for the global food and foodservice industry," said Wilson. Cousins and his team had "sorted Compass when it was in a mess and then transformed it into a world leader," he said.
"His no-nonsense approach to suppliers, customers and colleagues will be missed throughout the foodservice supply chain. The loss of his 'boys', fiancée and future stepdaughter, only makes a tragic loss even worse."
John Allan, non-executive chairman at Tesco, where Cousins sat on the group's board from 2014 -2017, described Cousins as a valued member who was appreciated "for his business acumen and straight talking.
"I was privileged to have known him for these years. We are shaken by this terrible news and our thoughts and condolences go to his friends and family."
Tom Bené, president and CEO of Brakes owner Sysco, described Cousins as "an exceptionally talented man who helped to transform Compass."
The leadership team at Bidfood UK said: "We, too, were saddened by this tragic accident and the loss of a superb and highly respected industry leader."
Leeds-born Cousins began his career at Cadbury Schweppes in 1981 in operational research, joining Compass as CEO in May 2006 from BPB, which he turned into the UK's biggest plasterboard manufacturer before securing a 51% premium to its share price in a hostile takeover by Saint Gobain.
His transformation of Compass was even more impressive, its share price increasing from £2.36 when he joined to £16 at the end of last year, as he first untangled Compass from the Turkey Twizzler debacle, and a United Nations contract scandal in which Compass was alleged to have spied on people bidding for UN contracts, and turning the multinational into a global £22.9bn outsourcing powerhouse through rapid growth.
He was due to step down as CEO in March and retire in September. He resigned as a senior independent Tesco director last year in protest at its proposed £3.7bn takeover of Booker.
He also held non-executive director positions at HBOS, P&O and Reckitt Benckiser.