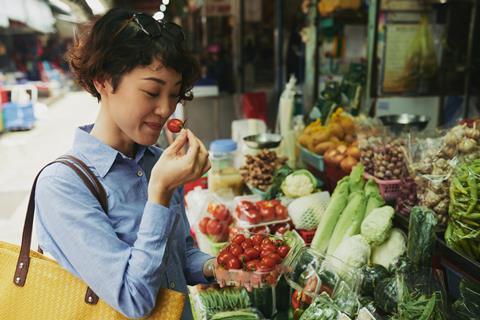 Business is about growth. It's about looking at the future, trying to decipher any trends and making decisions to take advantage of what we think might happen. There is a behavioural tendency in a lot of big businesses to constantly chase growth, often a little pre-emptively. We saw this in the digi boom when suddenly brands rushed to hire entire digital marketing teams, and now we're seeing the same with e-commerce strategies.
It comes as no surprise that businesses have recently redirected a majority, if not all, of their marketing spend into digital and e-commerce. L'Oréal recently announced it was boosting its digital spend from an already hefty 50% up to a whopping 70%. As Covid-19 updates informed the business world of the drastic consumer shift to online, CEOs, CMOs and leaders all seemingly instructed marketing spend to be entirely directed to online. Because this is where, allegedly, growth is. Or is it?
E-commerce has experienced an incredible boom over the past few months. In 2019, online grocery growth hit an all-time low of 2.3%, versus 9.2% in 2018. The impact of Covid-19 means it is now forecasted to grow at 32.6% for the entirety of 2020.
From a shopper point of view, brands have learned of the exponential growth figures and been quick to react. Aware of the sudden online grocery growth, many brands are now putting the vast majority of spend into e-commerce. We understand this intention. Because we understand it's about growth. But are we wrong to be putting all our eggs in the online basket?
The foundations of grocery shopping
If you're 100% e-commerce focused, growth will stagnate while the vast majority of sales are still in store. Consider that at the peak of the crisis, only 11.5% of total grocery sales were online.
Not to mention the overcrowding from brands in the online space. The continued overinvestment is only going to accelerate the price and in turn make it even less effective. By all means learn and spend, but don't forget how your audience behaves or where, when the pandemic is over, they'll be purchasing their groceries.
A vast slowdown of online grocery growth is expected from 2021 as trading begins to stabilise. And although while online has experienced exponential growth, in-store is also (albeit at a lesser pace) growing.
When retailers first started offering online grocery shopping in the late 1990s, analysts predicted that within five years 20% of grocery shopping would be conducted online. It's taken over 20 years and a global pandemic to get to just over 10%. A digital strategy and investment in growth is vital, but it's possible to overinvest and forget everything else – a bit like buying the most expensive roof and doing nothing to the rest of the house.
Don't forget the foundations of grocery shopping and the human attraction to physical experiences. A digital strategy is vital, but brands need to start planning these in a more proportioned, balanced way. Don't blindly chase growth, but assess it, and look to the near future to make a more informed decision. E-commerce is a great way to capture shoppers, but we can't leave in-store behind. You need to grow, just make sure it's in the right direction.