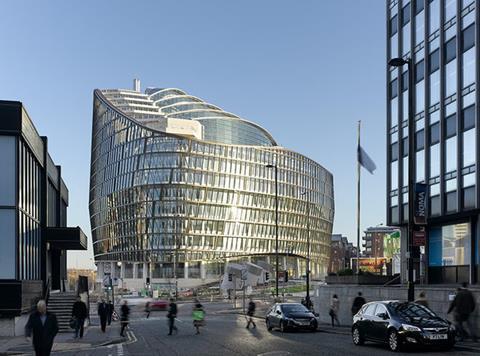 Up to 1,000 Co-operative Group delivery drivers are being balloted over possible industrial action after it was suggested the company was planning to outsource some of their jobs.

The trade union, Unite, which represents the drivers, claims the The Co-op Group intends to transfer about 50 of its members based at the company's Coventry distribution centre to haulage company Eddie Stobart.

Another 44 drivers, represented by Usdaw, could be affected at The Co-op's Castlewood distribution centre in north Derbyshire, with Buffaload Logistics being looked at for outsourcing.

Unite said it was "disappointed" by the move it described as a "retrograde step" and the "thin end of the wedge". It is holding a consultative ballot of 1,000 The Co-op drivers nationwide for industrial action.

"Our members' job security across the national transport network is being put at risk by The Co-op's action," commented Unite national officer for retail distribution Adrian Jones.

"We are taking the temperature for industrial action and expect to then move to a full industrial action ballot. The Co-op Group has been through some difficult times recently, during which Unite was extremely supportive. We are, therefore, very disappointed by this announcement."

The threat of industrial action follows a lengthy dispute between Unite and Eddie Stobart after the haulier took on 184 drivers previously employed by Tesco.

Unite says it believes the transfer of 50 Co-op drivers in Coventry to Eddie Stobart could take place in April.

"The Co-op has already intimated that it does not see itself as a haulier," Jones said. "It is our belief that with four sites already outsourced in Andover, Avonmouth, Cambridgeshire and the North West, the plans to outsource Coventry are the thin end of the wedge.

That's why we are holding this consultative ballot for these 1,000 driver members, because if they are outsourced it is highly likely that their pay, and terms and conditions, will be seriously eroded; even their jobs could be under threat."

Jones said the union wanted time to test a comprehensive list of suggestions from its shop stewards at Coventry to increase efficiency and cut costs.

He added: "The Co-op's Christmas retail figures were encouraging, but we see this decision as a big retrograde step."

John Gorle, Usdaw national officer, confirmed its involvement with members at The Co-op's Castlewood depot.

"Usdaw is now in formal consultation discussions with The Co-op Group about the company's proposal to outsource work at the Castlewood distribution centre in North Derbyshire," he said. "We are providing the support, advice and representation our members require throughout this process."

A spokesman for The Co-op Group said: "We have entered into consultation with affected colleagues regarding some of our logistics operations. The consultation is with colleagues about the proposed changes and how they are potentially impacted."

He said a total of 85 drivers could be affected in Coventry and another 44 at Castlewood.