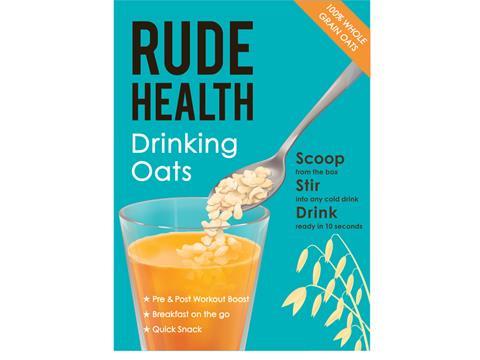 Rude Health is launching oats cut so fine they dissolve in a drink.

Rolling into Waitrose, Planet Organic and Whole Foods Market in May, Drinking Oats (rsp: £2.49/250g) dissolve in 10 seconds to offer a "filling and convenient" on-the-go breakfast alternative.

Made with a patented technique to steam and finely cut the oats, the product could be added to drinks including milk, coconut water, orange juice and yoghurt, said company founder Nick Barnard.

London-based Rude Health has also extended its dairy-free milk range with a coconut variant (rsp: £2.99) that hits shelves in May along with a wheat-free bircher muesli (rsp: £3.49).