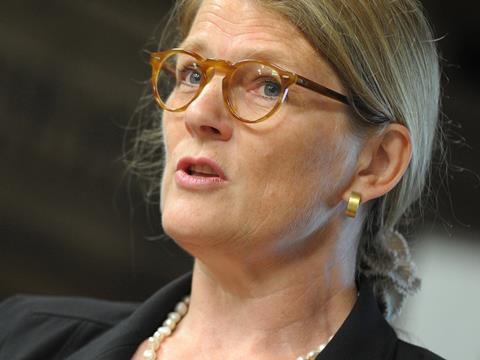 Tesco has called for a "culture change" among buyers in its Booker operation, with the retailer warned it was "running out of time" to ensure its newly merged business operates within GSCOP rules.

A source close to Tesco confirmed talks had been held with Booker buyers as part of its Joining Forces integration programme, led by Tesco chief product officer Jason Tarry and UK CEO (and former Booker boss) Charles Wilson.

"The sentiment has been made clear that we have gone through quite a dramatic change in the way we deal with suppliers at Tesco," said the source. "And this is now a philosophy which is very much embedded in the company.

"We expect that philosophy to be taken on by the merged entity."

Groceries Code Adjudicator Christine Tacon told The Grocer she was stepping up her demands for Tesco to explain how Booker would become GSCOP compliant, and would be meeting Tesco bosses imminently for talks.

She said: "I asked Charles Wilson about this on day one of the merger and he said it was day one and too soon. It's no longer too soon, they are running out of time and I need some answers."

Tesco has been praised for the transformation of its trading practices since the 2014 accounting scandal, with the source saying Tarry "lives and breathes" the idea that suppliers are "long-term business partners".

Booker's activities have not been covered by the Adjudicator, with Tacon's policing previously confined to the top 10 supermarkets, but sources said while Booker's previous behaviour had been allowed to go "under the radar" because Booker, as a wholesaler, operated outside the scope of GSCOP, its tactics as part of Tesco would now flout laws set up to protect suppliers, as it is in effect one and the same enterprise.

David Sables, CEO of Sentinel Management Consultants, said: "It's untenable to operate with the two different types of ethos that Tesco and Booker have had.

"Previously Booker has fallen below the radar and have been able to use a lot of the tactics that Tesco has moved away from. But now the two companies are one and the same and they surely must come under GSCOP.

"I think they will have to live the Tesco way - not least because it appears to work."

Retail consultant John Butler said regardless of whether Tesco merges the buying operations or whether they keep them separate there will be big changes at Booker.

"Tesco cannot afford to have any more accusations of bad behaviour and bullying.

"The sort of income streams that are coming into Booker from back margin are now totally alien to Tesco group buying strategy, which is all about using transparent sales data and front margin to underpin negotiations.

"I think there will be a significant cultural clash," said another source. "The way Charles Wilson and Dave Lewis operate is totally different.

"The biggest difference is that Dave is very much an administrative person who is about processes whilst Charles is not. He's all about 'let's just get this done'."

Last week Lewis and Tarry stressed that building "long-term relationships" with suppliers would underpin the merger.

However, it emerged the retailer was already calling on suppliers to reduce prices, on the back of what Tarry described as "anomalies" between their prices for Booker compared with those offered to Tesco, in what some are saying was the start of a predictable squeeze on suppliers as a result of the £3.7bn merger being allowed to go through.