It isn't only cheap cans of baked beans or economy meat you'll find stored at one of FareShare's 20 depots across the UK, waiting to be redistributed to charity. Here are eight of the poshest food and drink names we spotted at its East London depot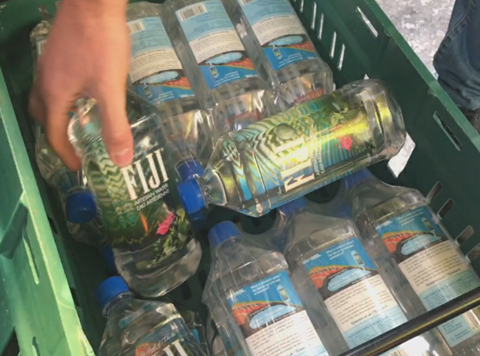 Fiji Water
£17.39 for 12

Filtered through volcanic rock before gathering in an 'ancient artesian aquifer deep within the earth' Fiji Water charges a big premium for its 'soft mouthfeel' and 'untouched' credentials. Bottled can be found clutched in the dehydrated hands of A-listers the world over (as well as in FareShare depots).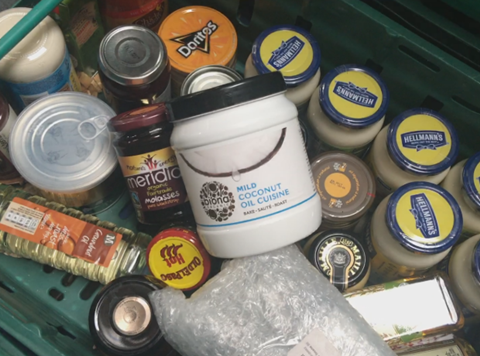 Biona coconut oil
£4.75 for 100ml

'Pressed from the flesh of fresh coconuts' this posh coconut oil can be slathered on skin or spooned into frying pans by health-conscious bakers. And given its 18-month shelf life, it shouldn't be ending up on the waste pile.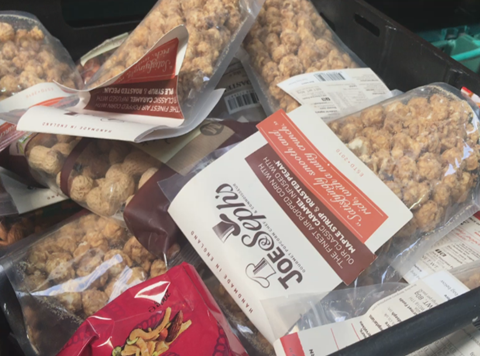 Joe & Seph's popcorn

£4.29 for 90g

This popcorn deserves much more love. It's handmade from air-popped mushroom kernels by a small team of London pastry chefs and rolled in gourmet flavours as delectable as espresso martini, mince pie and salted caramel.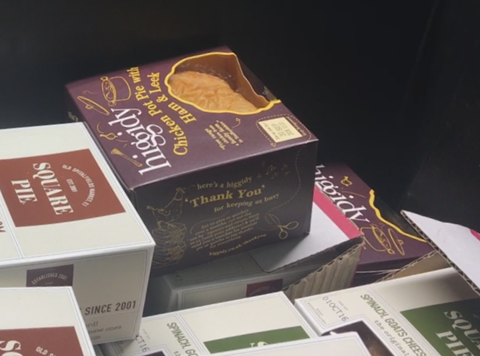 Higgidy pies

£3.75 for one

Boasting individual pies and tarts famed for their flaky pastry and deeply sumptuous fillings, the Higgidy range retails with a premium price tag - which doesn't make it immune to ending up as waste.



Tyrrells crisps
£1.50 for a sharing pack (150g)

Exceedingly English crisps cooked by hand in small batches and made only from the posh tatties sprouting up at Tyrrells Court Farm. This brand only deals in gourmet flavours, with the likes of black truffle, smoked paprika and Dorset sour cream in its range.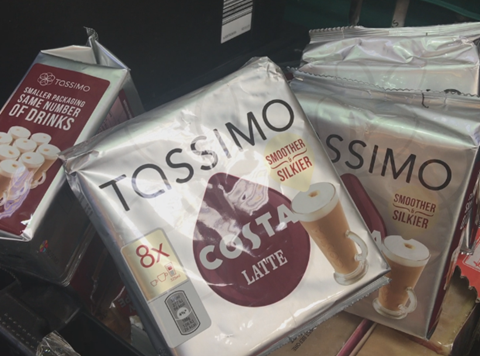 Tassimo coffee capsules
£4.49 for 16 capsules

OK, so Tassimo might not have the A-lister appeal of the George Clooney-endorsed Nespresso, but they're still the preserve of affluent espresso machine-owning middle classes that would likely be aghast to see their morning cappuccino in a pile of rubbish.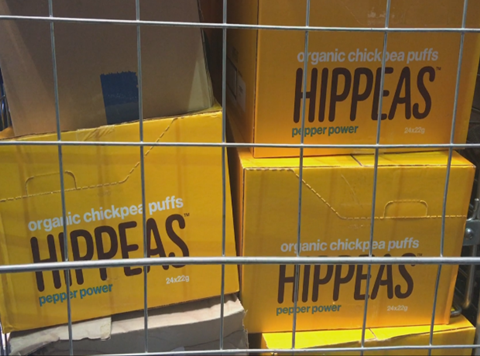 Hippeas
99p per pack (22g)

These organic chickpea puffs unashamedly target those 'modern hippies' happy to spend nearly three times as much on their snacks as you'd spend on a bog standard pack of Walkers. They can be found on the shelves of Waitrose and Holland & Barrett, as well as securing investment from A-list actor Leonardo DiCaprio.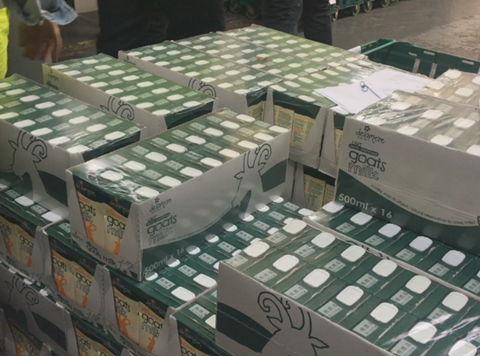 Delamere goats milk
£1.69 per litre

Ditching cows milk has never been more trendy with coconuts, cashews and even camels all squeezed dry to provide us with dairy alternatives. Goats are no different, with this premium milk farmed from the brand's very own Cheshire goats.

Working with thousands of deserving charities across the UK, all this food was packed up and sent out to deserving homes by FareShare. But currently too much good, edible food doesn't have the same fate.

If you're #seriousaboutsurplus - like we are - please sign our petition to see 100,000 more tonnes of edible surplus sent to charity.
Sign our petition

We want food to be eaten - not end up in the bin. Join our campaign and help us lobby government to take action on food waste: