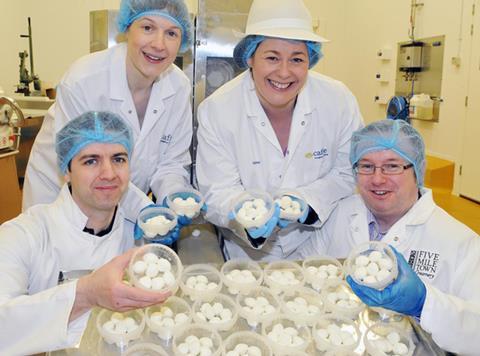 Fivemiletown Creamery will close its cheese factory in County Tyrone at the end of May, after striking a milk supply deal with Glanbia last night.
Under the deal, which was approved by Fivemiletown's shareholders late on Thursday (3 April), Fivemiletown's milk pool – roughly 30 million litres from about 60 farmers – will go to Glanbia Ingredients Ireland as part of a long-term supply agreement. Financial details were not disclosed.
Glanbia will also acquire exclusive licences to Fivemiletown's retail cheese brands, with the exception of the award-winning Boilie soft goats cheese brand, which a spokesman said Fivemiletown would endeavour to sell. It is understood Glanbia does not intend to take on production of Fivemiletown's cheese brands itself.
Fivemiletown's cheese factory is expected to close by the end of May, with a loss of about 50 jobs. The Fivemiletown board said they regretted the job losses but had no alternative given the losses the business had been making of late.
In a statement issued earlier this week – when it was announced Fivemiletown and Glanbia were in exclusive talks – Glanbia Ingredients Ireland said it would perform milk collection and testing on behalf of Fivemiletown as well as performing "an advisory service to its suppliers".
"Fivemiletown's successful hardware and agricultural inputs business will develop an alliance with Glanbia plc's Agribusiness Division," it added.