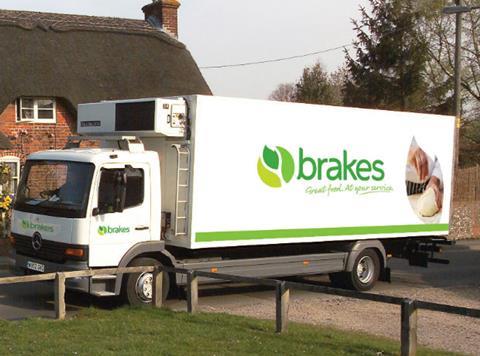 Brakes has become the first foodservice wholesaler to sign up to Wrap's UK Plastic Pact as it seeks to step up its sustainability drive.
The move follows close collaboration with Wrap on its '2 Zero 20' campaign to eradicate all non-recyclable hard black plastics across its own label by 2020, which launched on 5 June.

Companies signing up to the pact pledge to eliminate "problematic or unnecessary" plastics by 2025 and to make 100% of their plastic reusable or recyclable.

Grocery industry giants such as Asda, Aldi, Lidl, Ocado, M&S, Arla and Britvic have all signed up to the pact since it was launched on 26 April.

Wrap UK director Peter Maddox said: "We welcome Brakes taking positive action to reduce plastic waste. Through the UK Plastics Pact we will work together with governments, citizens and businesses to transform the way we make, use and dispose of plastic so that we retain its value, particularly in reducing food waste, but prevent it from polluting the environment. We are delighted that Brakes is taking action through its 2 Zero 20 plastics and packaging pledge and has joined us in our ground-breaking work."

Rival Bidfood has also sought to tackle plastic waste by introducing a 150-strong plastic-free range, with the rollout set to be completed next month.

Brakes has also embarked on a wider CSR drive in recent years, establishing its Meals and More initiative in 2015 to provide meals for children from poor families during the summer holidays. Last summer alone, it fed over 9,000 schoolchildren.