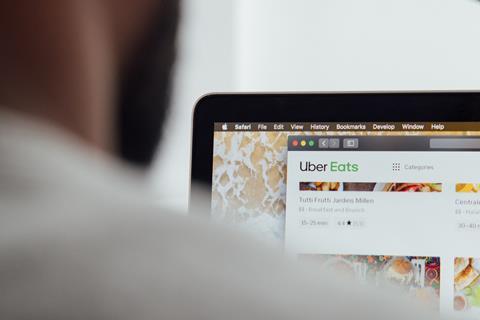 We know what Tesco wants to do with all the excess space in its superstores. It's had to delay its online automation plans for now – doubling online deliveries instead through extra manpower, longer hours and more vans. But the direction of travel is clear.
Asda's plans seem to be taking a different direction, focused on 30-minute deliveries using third-party rapid delivery firms. Following a two-year trial with Just Eat, this week it announced another trial, this time with Uber Eats. It's not alone in going down this route. All manner of rivals – including Aldi, M&S, Co-op and Sainsbury's – are looking to fulfil orders more quickly and protect share of stomach against the continued threat takeouts still present, even today, when fulfilled by the delivery firms.
The growing use of these rapid delivery firms as a route to market raises a number of questions: not least what the cost will be to retailers and to shoppers, and whether they will stomach them in sufficient numbers to make this economically scalable.
Even with heightened demand for online delivery, it's hard to build a case for 30-minute delivery as the answer, however. Amazon abandoned its 30-minute delivery service, with Ultra Fast Fresh offering a two-hour window.
It makes you wonder if Asda has bigger plans up its sleeve. Even accounting for the fact that Asda is losing out to rivals with a stronger convenience footprint, it's hard to see how emergency supplies of convenience-sized orders is a game-changer.
At the same time, we've already seen Asda delist over 3,500 products in recent weeks, with rumours of more rationalisation to come. Could they be clearing room in their stores not just for home delivery but to put kitchens in? As Tesco looks to create dark stores at the back of its biggest stores, the same logic could easily be applied to Asda building dark kitchens, using its scale to take the cost of takeaways down. Ex-Sainsbury's CEO Mike Coupe once said: every time a teenager orders a takeaway at 11pm, Sainsbury's lost a frozen pizza sale. Is Asda about to prove a dark horse with a move into dark kitchens?