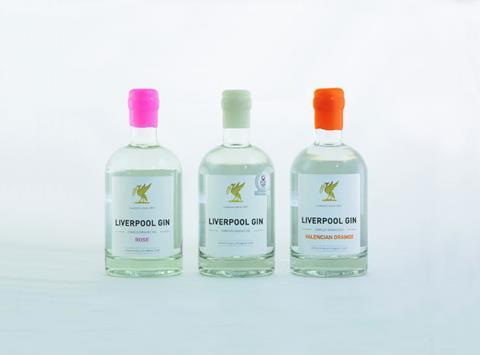 Halewood International has acquired the Liverpool Gin brand for an undisclosed sum as part of a strategy to grow its UK business by strengthening its spirits portfolio.
The purchase of Liverpool Gin, formed four years ago and listed in premium outlets across the UK such as Harvey Nichols, would pave the way for Halewood to start distilling a wider range of premium spirits in the Sovereign Distillery at its Huyton-based facility, said the drinks manufacturer and distributor.
The acquisition follows Halewood buying a 50% stake in The Pogues Irish Whiskey brand in February and forms part of the company's "continued expansion plans", said chief executive Stewart Hainsworth, adding with a new senior team in place, Halewood was looking at a number of opportunities to expand its product range, and reach, in the UK and further afield.
"Liverpool Gin has been hugely successful since its creation, and we will ensure the essence of the brand remains whilst expanding its reach to audiences throughout the UK and beyond."
Liverpool Gin produces a range of three 'ultra-premium' hand-crafted 42% abv gins - Liverpool Gin Original, plus Valencian Orange and Rose variants. Founding director Mark Hensby said: "This is a great opportunity to take the brand forward and we're looking forward to working closely with Halewood in the coming months on their plans."
Halewood made a loss of £8.2m in its 2015 financial year ended June after the company saw sales plummet 14.4% to £231.1m. In the previous financial year, the business recorded an operating profit of £2.9m on turnover of £270m.
The decline in revenue was due to a weak performance in the UK, where sales fell 21.6% to £176.4m.