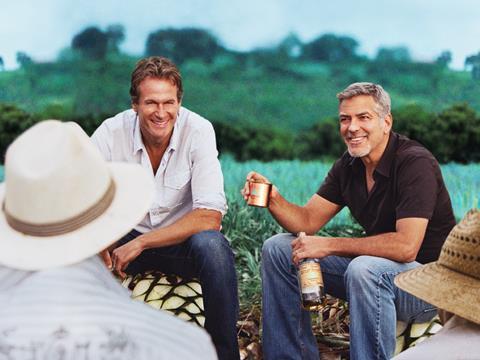 It's not been an easy ride for CEO Ivan Menezes. The Smirnoff and Johnnie Walker owner was posting organic growth of 5% before his arrival in 2013, when the wheels appeared to fall off, with heady growth in the key BRIC economies (Brazil, Russia, India and China) grinding to a halt just as Diageo's sales in the West started going south, including its biggest and most lucrative market, North America.

With Diageo's organic sales slumping to just 0.4% in 2014 and flat the following year CEO Ivan Menezes looked a dead cert for the chop, at least until June 2016, when its share price received a timely 20% boost from the EU referendum.

But if the devaluation of the pound flattered Diageo, its annual results last week showed it's not the only reason for the recovery in its share price. As a global exporter, booking sales in sterling took its organic sales growth of 4.3% up to 15% on a reported basis, but it's the underlying growth story that explains the 6% shares jump last Thursday.
Zero-based budgeting
All regions contributed to its broad-based organic growth. Organic operating profit growth was even higher at 5.6% and a £1.5bn share buyback scheme was announced to further reward investors.

Diageo has also been ahead of the game in its approach to cost constraints. Zero-based budgeting - where every expense has to be constantly justified - is all the rage as fmcg investors call for companies to ape 3G Capital-owned AB InBev and Kraft Heinz to ramp up earnings through fundamental cost savings.

Diageo had implemented ZBB for the previous financial year and is already producing results. While margin expansion was a solid if not spectacular 37 basis points, ZBB is expected to generate £700m of cost savings by mid-2019 and to boost margin by 175 basis points (up from previous guidance of £500m and 100bps).

Crucially, this margin expansion has been accompanied by - rather than at the expense of - brand growth. Organic sales growth rates were ahead of expectations and accelerating in Europe, Africa and Asia, while marketing spend was up more than 15% and by 3% on an organic basis.

This brand growth has been largely achieved through Diageo's premiumisation strategy, with growth overwhelmingly centred on the high-value end of its portfolio. Premium brands such as Crown Royal, Don Julio and Bulleit achieved double-digit net sales growth with Johnnie Walker and Buchanan's in the high single digits. Its premium 'reserve brands' grew by 7% and now represent 16% of total sales, up from 10% five years ago. Meanwhile, its more mass-market drinks like Guinness were flat and Smirnoff fell 1%.

This focus on its premium portfolio in recent years is backed up by M&A, including its $1bn deal to buy George Clooney-backed high-end tequila brand Casamigos in June and the disposal of its non-core wine brands to Treasury Wines back in 2015.

It has also rebuilt growth away from Western markets as Latin America and Africa returned to strong organic growth, and brand investment and consumer initiatives helped boost sales in China by 25%.

Global challenges remain - most notably in its two largest markets, India and the US. The former faces a restrictive regulatory impact on alcohol, while in the US it continues to struggle in vodka, where sales are not matching the growth seen in the rest of its high-end spirits portfolio, with Ciroc sales plummeted by over 15% and Ketel One sales dropping by 6%.

Broker Liberum notes the pressure from craft spirits with entrepreneurial digital strategies that "establish a unique connection with their customers".

Diageo still has the balance sheet flexibility to bolster its premiumisation strategy through further acquisitions and told analysts it is actively exploring its M&A options. One obvious candidate is to buy the shares it does not already own in India's United Spirits, taking advantage of the current regulatory-driven share price weakness and backing the long-term fundamentals of the market.

A more left-field candidate put forward by SocGen is a move for UK-centric premium drinks mixer brand Fever-Tree.

"There would be significant advantages in using Diageo's distribution expertise as a way to accelerate the already fast expansion of Fever-Tree, given the target customer base, particularly in the UK and also in Europe," a recent broker note states.