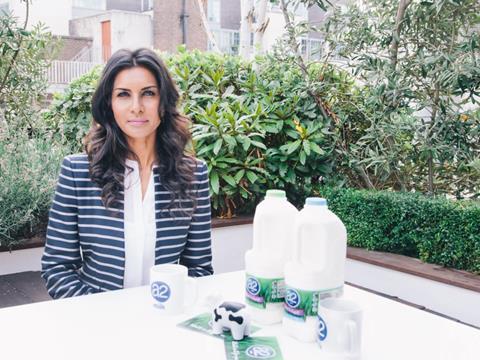 Milk that contains the A2 beta-casein protein could deliver improved gastrointestinal effects for those suffering with dairy intolerances, a clinical study has claimed.
The study – touted as a world first for humans – researched the digestive effects of standard milk containing the A1 protein and milk containing the A2 protein, and was a "major milestone in understanding milk digestion", said co-author Professor Sebely Pal of Curtin University in Australia.
The project, funded by functional milk brand A2 Milk, saw 41 volunteers recruited to an eight-week clinical trial of milk containing the A1 and A2 proteins.
The milk that contained A2 beta-casein delivered less inflammation associated with bloating and abdominal pain, said Pal, while A1 drinkers also experienced "looser stool consistency" than A2 drinkers.
Meanwhile, some 61% of study participants who self-reported intolerance to ordinary cow's milk had experienced higher bloating scores when consuming ordinary A1 milk, with 38% reporting higher abdominal pain scores and 83% reporting higher scores for difficulty passing stools.
The results suggested people suffering from dairy intolerances could benefit from milk containing the A2 protein, claimed Pal.
"These results are very important for medical science and mark a significant step forward in the momentum of understanding of the A2 hypothesis," she added. "We knew there were differences in animals consuming A2 milk without any A1 beta-casein, but this is now supported by our new human study."