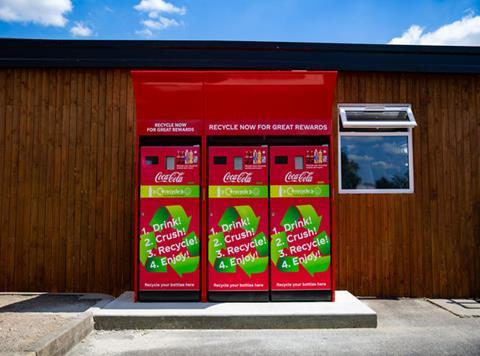 "We are in danger of the public losing faith in the results of their recycling efforts at home," warned A Plastic Planet co-founder Sian Sutherland this week. Her disquieting remark came in response to a National Audit Office report that "shed new light on the ludicrous mess we've got ourselves into with recycling in the UK".
The NAO's document brought into question the UK's 64% recycling rate for packaging in 2017, after it found that waste sent overseas for recycling risked being dumped or sent to landfill. Inadequate safeguards in the system meant our government's official recycling figure for last year could be overstated because it wrongly assumed all packaging being sent to recycling plants was actually recycled.
The audit office accused Defra of not doing enough to assess the effectiveness of the system, saying the department had "not been sufficiently proactive" in managing the risks associated with the rise in exports of waste.
With the government thoroughly distracted by impending Brexitageddon, a foul ocean of discarded drink bottles and cereal boxes is unlikely to be front of ministers' minds.
That makes eco-efforts by the fmcg industry all the more significant. Take, for instance, this morning's tie-up between Coca-Cola and Merlin Entertainments, offering 50% off entry to popular family attractions in exchange for used plastic drink bottles.
The scheme invites visitors to Alton Towers Resort, Thorpe Park, Chessington World of Adventures and Legoland Windsor to recycle any 500ml plastic bottle via on-site reverse vending machines. In exchange, they get half-price access – worth up to £27 – to around 30 participating venues. Which is pretty cool.
It's also the latest effort by Coke in its dedicated Sustainable Packaging Strategy for Great Britain, revealed this time last year, driven by a "bold new ambition" to collect all Coca-Cola packaging, making sure none ends up as litter and more is recycled.
A commitment to champion UK recycling system reform recognised that "even when you are using the right packaging formats and consumers want to do the right thing, you have got to have an effective and efficient collection system" said Nick Brown, head of sustainability at Coca-Cola European Partners – which earlier this month, published its vision for a "well-designed" deposit return scheme.
As well as being pleasingly ambitious, the company's plans highlight the schism between our in-fighting leaders' failings when it comes to encouraging recycling, and grocery's moves to address anxieties about plastic pollution.
Earlier this month, Morrisons became the latest supermarket to introduce in-store reverse vending machines for plastic bottles in return for Morrisons More points, following the examples of Iceland and the Co-op.
Such schemes are merely baby steps in the industry's efforts to promote the joy of recycling – and the problem with shipping waste overseas remains – but they're a damn good start.
Now it behoves suppliers and retailers to keep up the good work and help Brits keep the faith.