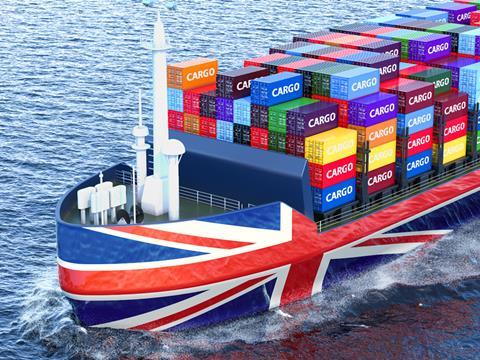 Supermarkets are working with police to protect their stores and staff from looting and riots if Britain leaves the European Union without a deal (The Times £). Industry bosses are said to be confident that consumers will "on the whole" act lawfully should talks between the UK and Brussels break down. Kantar, the market research group, said that chains were nevertheless in talks with local police forces to ensure their stock was protected. British shoppers are already adopting "several recessionary behaviours," it said. Supermarkets have begun removing product ranges and lowering their standards when it comes to fresh produce in preparation for Brexit, and British customers are already showing recessionary behaviours, according to the new research (Independent).
The Times picks up The Grocer's story that more than 200 jobs are at risk under plans to end the manufacturing of Fox's Glacier Mints in Leicester, a century after they were invented in the city (The Times £). Big Bear Confectionery, which makes Fox's and XXX Mints, told staff yesterday of plans to close its factory at Braunstone Frith as the company is merged into Tangerine Confectionery, the maker of Dip Dab, Sherbet Fountain and Flumps. The confectionery companies are both owned by Ireland's Valeo Foods, which acquired Big Bear in 2017 and Tangerine last year.
Patisserie Valerie has been plunged into fresh chaos as its former chief executive launched a lawsuit against the café chain's new owners and accused them of being "inexperienced" (The Times £). Steve Francis, 57, who was dismissed without warning by Causeway Capital Partners, which rescued Patisserie Valerie from administration two weeks ago, said he was concerned about how the new owners would fund the business. He also accused them of dismantling a plan to invest in the company that he said was agreed when it was acquired.
The world's largest brewer Anheuser-Busch InBev has sought to turn the page on a tough 2018 by promising investors "strong" revenue and operating profit growth this year, driven by higher sales of premium beers like Corona and Stella Artois (Financial Times £). AB InBev, whose largest markets are the US and Brazil, also said the pace of paying down its $102.5bn debt mountain would accelerate this year after halving its dividend in October.
The outgoing boss of British American Tobacco has reassured investors about the impact of more stringent regulations in the US and hailed a near-doubling of revenues from vaping (Telegraph £). British American Tobacco said a landmark court case in Canada would have little impact on the business despite analyst fears it could land the company with a £6bn compensation bill (Financial Times £). In its full-year results the world's second biggest tobacco company by sales, whose brands include Lucky Strike and Camel, increased its dividend to show it was "confident" for the year ahead despite adverse currency moves dragging down revenues and a threat of greater regulation in its US market. Nicandro Durante, 62, the outgoing chief executive of BAT, which has been investing heavily in e-cigarettes and products that heat rather than burn tobacco, said it was "not a problem" and suggested the targets had been aggressive (The Times £).
Kraft Heinz warned on Thursday it would miss a deadline to file its annual report with the US Securities and Exchange Commission as it provided new details of the $15bn writedown that has shaken the consumer goods industry (Financial Times £). The company behind Kraft dinners and Heinz tomato sauce said it would not file the report, known as a 10-K, by a "prescribed due date" while an internal investigation into its procurement was continuing.
Confidence among British businesses is at its lowest ebb since the surprise European Union referendum result nearly three years ago (The Times £). Lloyds Banking Group's monthly business barometer found that a majority of companies turned pessimistic about the economy in February, with the reading slumping 15 points from +10 to -5.
French retailer Carrefour on Thursday lifted its targets for cost savings, as the group unveiled results for 2018 in which it saved €1.05bn during the 12 months (Financial Times £). In the first set of full-year figures since Carrefour unveiled a 2022 transformation plan in January last year, the company said overall group sales rose 1.4% in 2018 on a like-for-like basis, accelerating in the second half of the year.