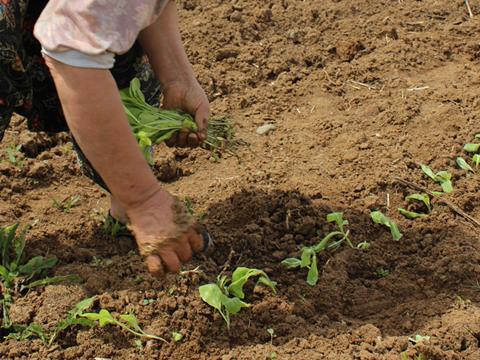 Amid mega-mergers, chocolate spats and GDPR madness, the UK grocery industry would be forgiven for having taken its eye off Brexit for a moment.

Far from it. The Brexit headlines may have slowed (or been overshadowed) momentarily, but behind the scenes preparations continue at fever pitch to ensure the UK's food and drink sector can continue to feed the nation after our exit from the European Union.

This week saw the publication of a new food supply chain manifesto, spearheaded by the NFU and backed by more than 100 organisations, which called on the government to put in place plans to safeguard food production in this country.

That producers feel basic food security now needs to be packaged up and sold in a manifesto speaks volumes about our current political climate. Reliable supply of safe, affordable food is not a 'nice to have' or a pawn to be used in trade negotiations. It's the bedrock of this country.

Crucially, it does not simply 'happen'. It requires constant investment, innovation, commitment to excellence - and political will - to create an environment that allows businesses to plan and invest with confidence.

Most importantly, it requires people. Nowhere is the disconnect between political agendas and the reality on the ground more apparent than in the labour market. Every business owner knows: without people, you don't have a business. And yet food companies up and down the country are staring down the barrel of severe staff shortages and soaring costs as post-Brexit immigration policy continues to be shrouded in mystery.

Poultry suppliers are telling us this week they have seen a doubling in vacancies and soaring recruitment costs. Then there's the long-suffering fruit & veg sector, which still has no visibility on the future of its seasonal workers and whose staff shortages are getting worse by the week.

It's a wholly unsustainable situation, and it's time the food and drink industry got the answers - and clarity - it deserves.