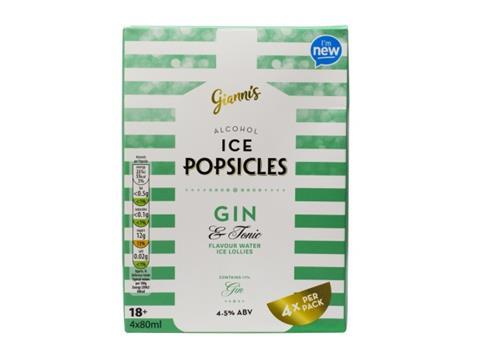 Aldi is moving into boozy ice pops with a new range of adults-only popsicles.

Two variants of Gianni's Alcoholic Ice Popsicles - Peach Bellini and Gin & Tonic - rolled out across stores nationwide this week. Both products have an abv of 4.5% (rsp: £2.99/four-pack).

The discounter has positioned the range as a more affordable alternative to similar products offered by high-end retailers, emphasising they were "85% cheaper than Fortnum & Mason's'" alcoholic popsicles, which currently cost £50 for a pack of 10.

"We are proud to bring popular products and trends to our customers whilst staying committed to our low price promise," said Tony Baines, joint MD of corporate buying at Aldi.