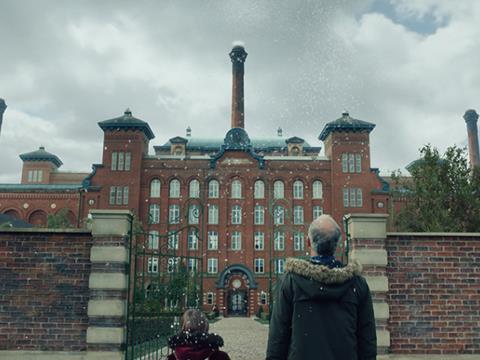 Amid a flurry of trading results this week, food retailers added an extra £1bn in sales in the run-up to Christmas, Kantar Worldpanel figures have revealed, with the discounters leading the charge, but Asda and Morrisons also growing sales strongly in the latest four-week period to 1 January.

Tesco had been tipped to 'win' Christmas, and 12-week sales data showed its strong momentum from the autumn continued, but sluggish general merchandise sales and a hit from the collapse of Palmer & Harvey took the shine off the final four-week period, resulting in only a small uptick (to 3.8%) in sales in December.

That still meant Tesco UK like-for-like sales for the six weeks to 6 January were up 1.9%, but it could have been so much better, given 3.4% growth in like-for-like food sales.

"We have continued to outperform the market throughout this period, particularly in fresh food, thanks to our most competitive offer for many years," said Tesco CEO Dave Lewis.

"Incorporating Palmer & Harvey volumes and the complexity [arising] during this peak period was challenging, resulting in lost tobacco sales across December and putting further strain on our distribution network, particularly post-Christmas. Whilst I am pleased to say these challenges have been resolved, they took the shine off an otherwise outstanding performance."

That left Morrisons as the standout performer among the listed grocers, with a 2.8% rise in group like-for-like sales excluding fuel for the 10 weeks to 7 January, with Kantar data showing a 2ppt growth to 4.1% over the four-week period.

Morrisons CEO David Potts put the results down to a focus on basics such as improving availability, range and customer service. "A lot better than spending ­millions on consultants," he said.

But the greatest gains in the latest four-week period came at Asda, with growth accelerating by over 3ppts to 5.3%. Asda declined to comment on its performance but availability, service and pricing metrics over the autumn all suggest a marked improvement.

The biggest winners, however, were the discounters. Lidl was the fastest growing supermarket over Christmas, with total sales up 16% in December, and Kantar four-week data shows growth increased by 2.1ppts to 18.9%.

Lidl did not reveal like-for-like sales, but Bernstein analyst Bruno Monteyne believed this to have been around 2.5%, similar to the calculation he made last week for Aldi, which said its sales were up 15% during December. This represents a slowdown in like-for-like growth from around 5% in the previous year for the discounters, according to Monteyne. Aldi's four-week growth rose 0.7ppts to 17.5%.

Sainsbury's had a steady if not spectacular Christmas, with like-for-likes up 1.1%, while a decline in GM sales was offset by better than expected profit synergies from the Argos integration.

"We had a strong Christmas and record sales in the Christmas week," said CEO Mike Coupe. "Our operational performance was excellent, we delivered great availability, customer satisfaction was strong and we had our lowest-ever levels of Christmas food waste."

"If you look at the [four-week] Kantar data [up 1ppt to 3%], you can see particularly in our food business we did pretty well and held our own against our mainstream competition," he added.

Trading at Waitrose also improved, with like-for-like sales up 1.5%, with a near 2ppt gain to 4.2% in the latest four-week, according to Kantar. Waitrose MD Rob Collins said shoppers "came in their droves" but admitted margins came under pressure due to competition in the sector.

"We saw this coming. As a partnership we are very focused on predicting what we think is going to happen and making sure we are well positioned to respond."

Other big winners over Christmas were the Co-op, which said its like-for-likes in the two weeks to 1 January were up 6.2%, resulting in a 2ppts improvement in its sales performance to 2% in four-week sales, according to Kantar's data.

Marks & Spencer also enjoyed a boost in sales - supported by store openings - increasing from 4.4% to 6% in the four-week Christmas trading period, but recorded a 1.4% fall in like-for-like sales for the 13 weeks to 30 December. Food like-for-likes were down 0.4%, while clothing and home was down 2.8%. M&S CEO Steve Rowe blamed "ongoing trading pressures in the lead-up to Christmas as consumer spending and choices reflected tighter budgets".