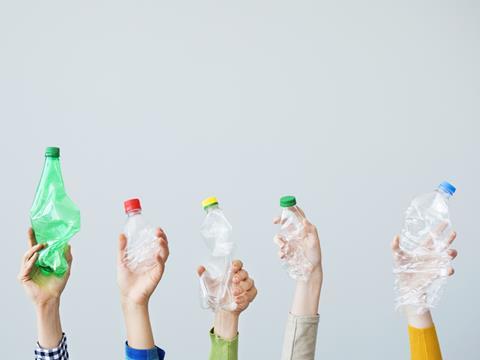 The Irish question is not the only border issue giving the industry sleepless nights.
This week there were warnings of potential chaos on the border with Scotland, as Nicola Sturgeon's government wrapped up its consultation on plans for a bottle deposit return scheme. This is a process that manufacturers and retailers across the UK are watching with great trepidation, given environment secretary Michael Gove's shared love of the system.
Sturgeon and Gove have both committed their respective nations to the system before going on to hold a consultation (what's known as the cart before the horse approach) – with the UK version still to come later in the autumn.
But what will the two systems have in common? And, to steal a line from a famous song by The New Seekers (inspired ironically by a Coca-Cola ad), will they work together in perfect harmony?
Unsurprisingly, there are doubts emerging on this front.
The Scottish Retail Consortium has warned the cost of the predicted 10p-20p deposit on products risks wreaking havoc if there was a different approach across the border. Along with other organisations, such as the FDF and the ACS, it warned Scotland going it alone would create the potential for cross-border fraud on a far larger scale than that caused by the recent move to minimum unit pricing.
Business leaders have warned DRS risks cannibalising local authority schemes. It would also, they say, hit hard-pressed retailers with huge extra costs. Consumers, meanwhile, would face higher prices and fewer kerbside facilities.
"People will be marching in the streets of Edinburgh if they start taking away our recycling bins," is how one source put it this week.
Another key question involves exactly what products would be covered by the system, and the impact replacing local collection schemes might have on local recycling schemes. While ministers in Scotland have not specified exactly what the scope of DRS would be, it is thought Zero Waste Scotland and ministers want a system to encompass all types of containers.
Gove said in March the government wanted a system covering all plastic, glass and metal containers, which would be in place by 2020. He also wants containers for dairy products to be covered. However, the SRC urged minsters to limit plastic bottles and cans up to a certain size – though it said glass and other materials such as HDPE bottles, cartons and cups, as well as fresh milk containers, should be excluded.
The ACS said while PET drinks bottles and metal drinks cans should be in the scope of a deposit return scheme, glass, HDPE bottles, cartons and cups should not. This is due to the huge extra burden on businesses already ill-equipped to cope with the extra burden of DRS.
Yet perhaps the most leftfield potential hiccup was raised today by the Scottish Beer & Pub Association, which warned any DRS must both be on a UK-wide basis and specifically exclude glass products.
It claims a deposit on alcohol products would in effect run a coach and horses through the MUP strategy. Higher-strength alcohol products, such as vodka, would be proportionally cheaper than lower-strength products like beer, it says.
All in all it's enough to drive you to a bottle of the hard stuff. Just remember to take it back to the reverse vending machine afterwards.