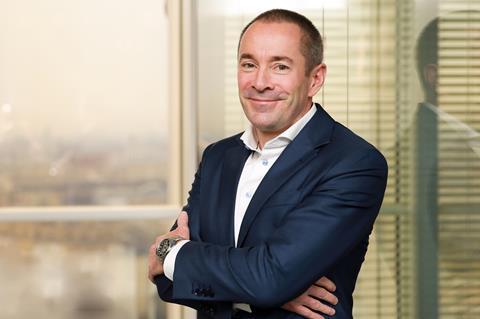 After a 27-year career in fmcg spanning three continents, Worksop native Dean Gilfillan took up his first-ever UK-based job last July as JTI UK general manager.
The homecoming, he says, was welcome. That's not just because he is leading a business of which he is proud, but because it gave the heavy metal-loving executive more opportunities to indulge his passion for live concerts.
It was certainly a challenging time to join a UK tobacco business: it was just after the introduction of the new track & trace rules and months before the menthol ban.
"Menthol is 25% of the total market in terms of combustible tobacco products so it's a big segment, and as in other segments of the market we're the leader, so we're more exposed than other players," he explains.
"It is a significant regulatory change, but having said that, we've faced so many regulatory challenges over the years and we know the category is resilient. Tobacco remains the largest fmcg category and it remains a key category for the trade. It is a challenge but we believe we are ready."
The plan primarily involves educating wholesalers and retailers about the changes so they can advise customers about alternatives, such as its new Sterling Dual Capsule cigarillo.
Anti-tobacco group ASH has accused JTI of trying to exploit a loophole in the legislation with the launch, but Gilfillan says it is about offering choice.
"The simple fact is that cigarillos are not captured under this regulation. They are not part of the menthol ban as described in detail by the government. So if it is legal to have a mentholated capsule cigarillo product we will use that opportunity," he confirms.
Another challenge on the horizon for JTI is Brexit. There remain questions on how track & trace will function after the transition period, and having moved production to Europe in recent years there will be issues around tariffs.
On track & trace, he urges trade partners to be fully compliant by 20 May and beyond, suggesting he fully expects some form of the system to remain in place. He is hoping the government can negotiate a deal that will "minimise the tariff burden on products in cases where there is no remaining UK manufacturing".