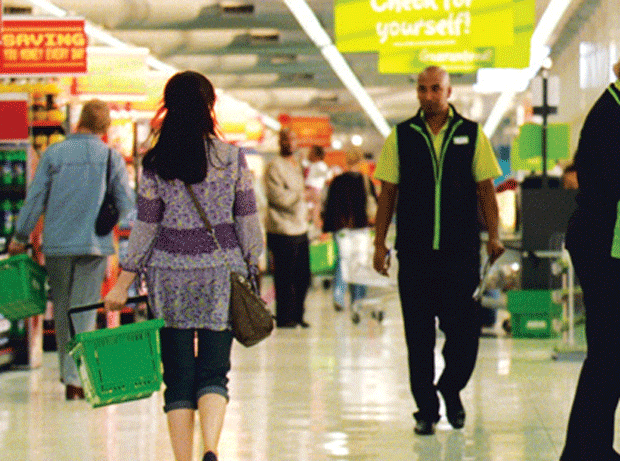 After spiking in June, price inflation at the top five supermarkets is tapering off, with Sainsbury's and Asda working hardest to keep inflation down over the summer.

Inflation across the big four fell 270 basis points from an annual peak of 2.84% on 1 June to 2.57% on 1 September. Asda, though keeping the tightest lid on inflation since the recession began saw annual inflation hit a high of 3.6% in June but it fell to 2.7% this month, with prices falling most across chilled, alcohol, and biscuits, confectionery and snacks.

Sainsbury's inflation has fallen even more dramatically, coming down from 3% in June to 1.5% this month. Prices were down especially sharply across dry grocery, frozen and alcohol.

These falls come after a period of relatively high inflation since the spring. While supermarkets competed heavily on price to attract consumers during the Queen's Jubilee, Euro 2012 and Olympics last year, promotional activity has been more muted in 2013.
Good demand over the summer and weak supplies both from the UK and the Continent have taken their toll on pork prices, pushing them higher both on a year-on-year and month-on-month basis. At 1,685/tonne, pork in the UK is up by 12% on this time a year ago, while prices in Denmark have gone up by 9.3%.

Chicken prices are also up, driven to a large extent by higher feed prices. In the Netherlands, chicken is now 11.2% more expensive than last year, and UK chicken prices are up 5.8% year on year.

Lamb in the UK is also higher, but there has been some relief recently, as seasonal good supply and lower demand has caused prices to ease by 6.7% to £4,501 per tonne. Prices remain elevated on last year, however, because of a lower lamb crop caused by the poor weather earlier in the year.

Meanwhile, beef in the UK and France remains more expensive year on year but has fallen slightly month on month.
With commodity cost inflation low compared with previous years, analysts are therefore expecting to see an improvement in supermarket profitability when reporting season kicks off next week with Morrisons publishing first-half results.

"UK food retail gross margins seem to be expanding. The stage looks set for better-than-expected UK food retail profitability at upcoming results," said Redburn analyst James Tracey in a recent investor note.

However, the more recent price falls at Sainsbury's and Asda suggest price competition could be heating up again. That's not to say everyone is pushing prices down. Tesco's inflation rate remains stubbornly high at 3.5%, down just a fraction from 3.6% in June. At Morrisons, pricing has been up and down, with year-on-year inflation noticeably lower than at rivals as it has sought to address difficult trading. But in line with rivals prices rose at the start of the summer, before falling back in July and climbing back from 0.9% on 1 August to 1.7% on 1 September.

On a category basis, prices increased particularly noticeably across dairy, frozen and household.

Inflation at Waitrose has also crept up, rising from 2.4% on 1 August to 2.7% this month - putting it closer in line with average inflation across the big four. The increase in Waitrose's inflation was driven largely by price increases in dry grocery.

Across the supermarkets, the most notable category level change was in soft drinks. After two months of price cuts, the big four supermarket put up their prices as the good summer weather continued.

Asda put up its soft drink prices by 4.7% month-on-month and Morrisons' prices rocketed 6.7%. The only exception was Sainsbury's, which cut soft drink prices by 0.4%.