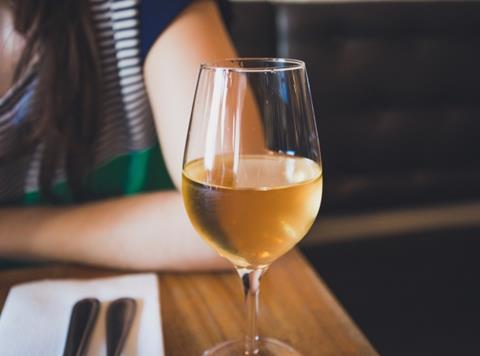 Prices for budget British wines are due to skyrocket thanks to a change in the way duty is collected, wine industry sources warn.
Consumers could be forced to pay from 30p to 50p more per bottle for British wines, Broadland Wineries boss Mark Lansley told The Grocer, thanks to the removal of a rule that allows duty to be collected earlier in the production process.
British wines - different to English wines, whose grapes are grown in this country - are made with imported grape must that is fermented in the UK, and are commonly sold for under £5. Broadland Wineries' Three Mills brand, for instance, retails in Asda for £2.75 to £3.18.
Suppliers like Broadland are currently allowed to pay duty on these products before they are diluted to their final abv, meaning higher volumes can be produced for a lower cost.
But this will be banned from April 2020, the Budget revealed this week, in a move the Chancellor said would "ensure a level playing field with other duty regimes".
"This method has been very popular because it allows the wines to retail for a lower price," said Lansley. "Now the whole entry level of the wine market will be affected. A lot of consumers are not going to be very happy."
It could potentially affect other categories of drinks as well, he suggested. "There are RTD products, some flavoured ciders and other products that are made by diluting imported wine with water that could be affected. This is going to have a major impact."
It would "make the product less attractive to existing consumers so we are working behind the scenes to develop new products to meet the potential demand at this price point," he said. The business had already taken precautions such as outsourcing its warehousing and distribution to third parties so it would be able to "hedge against many types of potential downturns", he added.
The Treasury first announced a review into post duty point dilution last year, stating at the time "the aim is to prevent wine producers from unfairly reducing the excise duty they pay on the larger volume of diluted product, and create consistency with all other alcohol sectors".
Wine & Spirit Trade Association CEO Miles Beale said the move to ban it "puts at risk several hundred jobs, significant local investments and the consumer's ability to choose from a wide range of products - this includes a number of lower abv products and so goes against the government's own priorities in relation to responsible alcohol consumption".
He added: "This shows the Chancellor is failing to back British businesses and instead heaping more pressure on the sector which is facing so many unknowns as the Brexit deadline approaches."
It comes as Phillip Hammond froze duty on beer, most cider and spirits in the budget, yet announced wine duty would rise in like with RPI.