Peperami launches campaign to erase London's potholes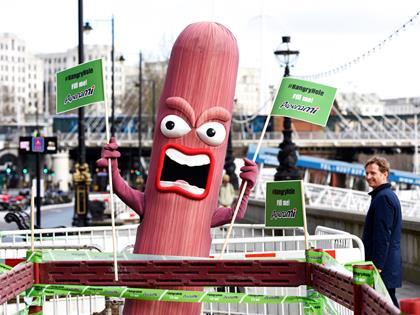 Leading meat snack brand Peperami has launched a campaign to fill in potholes in London.

"Peperami's mission in life is to fill hungry stomach holes," said a spokeswoman. "However, there's nothing we find more annoying than empty holes in the street and London is plagued with annoying craters. We reckoned it was about time something was done."

Last night, Peperami's angry mascot Animal covered over 100 potholes in London with flags and cordon tape. Peperami fans who tweet pictures of potholes to its @Peperami account using the hashtag #HangryHole may also be sent a kit containing flags and cordon tape so they can flag nearby potholes in the same way.

The campaign comes as 1,860 potholes have been reported across London in the past 12 months, with Wandsworth topping the table.

Peperami was acquired from Unilever by US meat snacking giant Jack Link's for an undisclosed sum in May 2015. At the time Jack Link's announced a raft of social media activity, publicity stunts and a wide range of NPD. Last year it released a Tex-Mex flavour, which it said was its first new flavour for eight years.

Last month it announced plans for a 'six-figure marketing campaign' to promote the new flavour, including a sponsorship and branded partnership deal with the Comedy Central UK TV channel. It also launched ads on ITV, Channel 4, Channel 5 and Sky.

Peperami is the UK's favourite meat snack, according to The Grocer Top Products 2016, with sales of £54.2m in 2016, up 1.9% on 2015. Volume sales were up 3.7%.