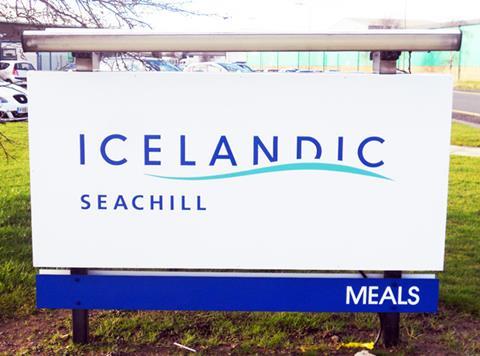 Seafood processor Icelandic Seachill is to cease ready meal production, blaming a drop in consumer demand.
Icelandic had reviewed its organisational structure following the announcement of the integration of its three UK businesses in May 2013, it said.
That had highlighted the need for significant investment in its ready-meals facilities at its West site in Grimsby.
"Without a significant growth in the volume of meals produced we do not believe that it would be possible to justify the level of investment required to sustain ready meal production," said chief executive Malcolm Eley.
It has launched a minimum 45-day consultation at the West site in Grimsby that could see it reduce its head count by 250. The site manufactures chilled and frozen ready meals for major customers.
It will continue to manufacture and develop its delicatessen and Christmas business at the West site.
During the review, the company had identified a number of opportunities for growth in the UK retail market that could utilise Icelandic's strong seafood capabilities and supply chain expertise, added Eley. "This action is part of an ongoing, rigorous process to align ourselves with the needs of our customers."
The group's core business was performing very well.
Icelandic Seachill is the owner of The Saucy Fish Co, although the brand is not affected by the move.
Icelandic supplies most of the major retailers and over 1,500 people work at its three manufacturing sites in Grimsby. It hopes to complete the consultation by the summer.