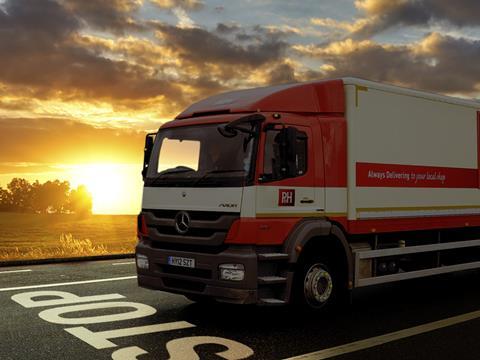 The Guardian has followed up The Grocer's scoop that Palmer & Harvey collapsed with debts of more than £700m. At the time of its collapse, the company owed £453m to suppliers, £66m to tobacco companies Imperial Brands and Japan Tobacco and £187m to its lenders, according to the report from administrators of PwC. Click here to read the full story on thegrocer.co.uk/finance. And click here to read a separate story outlining how P&H significantly understated the extent of its losses in the 2015/16 financial year after a series of "omissions" and "misstatements".
Thousands of Sainsbury's shop staff have been put at risk following an overhaul of its store management roles in the latest cost-cutting drive by the company, The Telegraph reports. The supermarket plans to axe the roles of deputy manager, department manager, team leader and store supervisor, The Guardian notes. The Times says that Sainsbury's turns on store chiefs in cost-cutting drive. The Mail headline screams: "Thousands at risk in grocery jobs carnage: Sainsbury's and Tesco to cut roles as they fight threat from Aldi and Lidl". The Financial Times adds that cost cuts at the grocers mark the latest effort to adjust to rising wages and cheaper rivals. The Telegraph retail editor Ashley Armstrong says that these latest retail cuts are just the tip of the iceberg. "For supermarket workers it must seem like death by a thousand cuts," she writes. "Retail is the UK's biggest private sector employer but over the past few months there has been a relentless slew of redundancy announcements dressed up as 're-sets' or 'efficiency' drives."
Fmcg group Procter & Gamble has raised alarm bells about its long-term profitability, reporting that its discounting strategy had squeezed margins during the most recent quarter (The Financial Times).
A boom in tourists coming to the UK helped SSP Group, the owner of Upper Crust and Caffe Ritazza, post a double-digit rise in revenues for the last three months of last year, The Telegraph writes. Investors applaud recipe for success at SSP, the Tempus shares column in The Times says.
Carrefour will cut thousands of jobs in its home market of France and launch a new partnership with Chinese groups Tencent and Yonghui, as part of an overhaul designed to boost growth under new chief executive Alexandre Bompard, The Financial Times writes. An opinion column by Lex in The Financial Times says that a focus on better rather than cheaper food may take time to deliver for Carrefour.
Snow and ice brought an unwanted chill to pub company Martson's, which took a £1m profit hit from the inclement weather (The Telegraph).
Pets at Home is closing its upmarket, dogs-only grooming and accessories chain, Barkers, four years after opening its first shop, The Guardian reports.