Darren Goldney to lead merged Unitas business as MD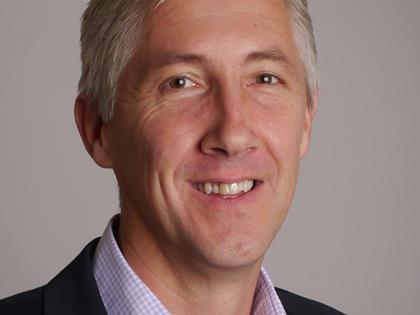 Today's Group MD Darren Goldney is set to become the managing director of Unitas Wholesale, the new buying group created by Today's merger with Landmark Wholesale.

Landmark managing director John Mills will become deputy MD of Unitas.

"Darren and John have worked hard and collaboratively over recent months to cut through previous organisational differences and focus on the vision and strategy that will work for both groups' members and suppliers in the long term and both boards thank them," said new Unitas chairman Sam Wilcox.

"Their complementary range of skills will be vital to drive our development agenda and bring the great experiences of both organisations together to form a new one."
Current Today's chair and JW Filshill MD Simon Hannah will assume the deputy chairman role when Unitas officially comes into being on 1 November.

Andrew Thewlis, Landmark finance director, takes on the same role at Unitas. Today's finance director, John Schofield, has decided to retire from the business next May but will be transformation director until then.

Goldney said: "John has a long and distinguished track record of success with Nisa and Today's Group and through that journey he has gained huge respect from members, suppliers and staff."

John Baines, Today's trading director, retains his title for the enlarged group and John Kinney, Today's retail director, retains his title within Unitas.

Wilcox said Thewlis, Baines and Kinney brought "fabulous experience, knowledge, skills" and, above all, possessed the determination to make Unitas a success.

The new Unitas Wholesale board will comprise eight member directors from each group, ensuring all channels and business types are represented.

The board members are: Sony Bihal, Time Wholesale Services (UK); Jim Cummiskey, Failte Foods; Manish Dhamecha, Dhamecha Foods; Simon Hannah, JW Filshill; George Hepburn, JWG; Chris Hughes, Regal Wholesale; Kali Mulchandani, Imperial Cash & Carry; Nick Ramsden, DB Ramsden & Co; Amaan Ramzan, United Wholesale Grocers; James Russell, Blakemore Wholesale; Asim Sarwar, United Wholesale (Scotland); Marcus Singh, Hyperama; Greg Suszczenia, AG Parfett & Sons; Jay Suterwalla, Sutaka UK; Andrew Wild, Wilds of Oldham; and Don Wouhra, East End Foods.