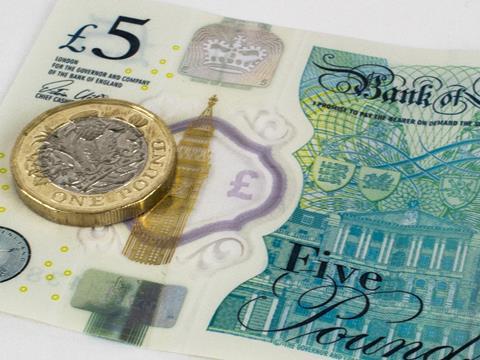 Northern Ireland-based poultry giant Moy Park and crisp brand Tayto are among 179 companies "named and shamed" by the government today for underpaying thousands of minimum wage workers.

Some 9,200 workers were identified as underpaid by a total of £1.1m as part of an investigation by the Department for Business, Energy and Industrial Strategy, which has issued penalties totalling £1.3m to the offending businesses for breaking national minimum wage laws.

Moy Park was ranked the tenth worst company and the largest food processor on the BEIS list, which revealed it had underpaid a total of 338 workers to the tune of £33,547. Other major companies targeted included Wagamama and Marriott Hotels.

Ulster-based potato supplier Wilson's Country was also singled out after failing to pay £24,560.53 to 63 workers, while Luton-based SSL Foodservice failed to pay £3,576.88 to eight workers. Tayto failed to pay a total of £2,236.14 to 50 workers.
It comes ahead of the next rate rise on 1 April, when the national living wage will increase from £7.50 to £7.83 per hour. BEIS said it planned to launch a campaign later this month to raise awareness of the new rates and encourage workers to speak to their employer if they believed they were being underpaid.

A spokeswoman for Moy Park said the underpayment was an "isolated" issue, which was rectified as soon as it was identified. "As a responsible employer we have taken steps to ensure this issue cannot reoccur."

In a statement, Tayto confirmed a "small inadvertent breach of the national minimum wage regulations in late 2016", but stressed it had co-operated fully with HMRC auditors "to identify what amounts of money were owed and to whom". Meanwhile Wilson's Country CEO Angus Wilson described its breach as "innocent and unintended," adding it related to a technicality around uniform changing procedures for some members of staff. All staff had been reimbersed, he said.
Trade union Unite took a dim view of Moy Park and Tayto's explanations, however, and specifically demanded a meeting with Moy Park CEO Janet McCollum. The pair should address pay issues "once and all" by committing to become a fully-accredited Living Wage employer, said Unite Northern Ireland regional officer Sean McKeever.
That meant instead of failing to pay workers a "bare minimum of £7.50" (or £7.83 from April) - the suppliers should pay all their workers at least £8.75 an hour, he insisted.

"Unfortunately Northern Ireland appears to be disproportionately represented on the list - primarily as a result of the inclusion of both Moy Park and Tayto, two of our most prominent agri-food employers."

There were "no excuses for short-changing workers", said business minister Andrew Griffiths. "This is an absolute red line for this government and employers who cross it will get caught. Not only are they forced to pay back every penny but they are also fined up to 200% of wages owed.

"Today's naming round serves as a sharp reminder to employers to get their house in order ahead of minimum wage rate rises on 1 April."