Singletons Dairy targets Indian export growth with new office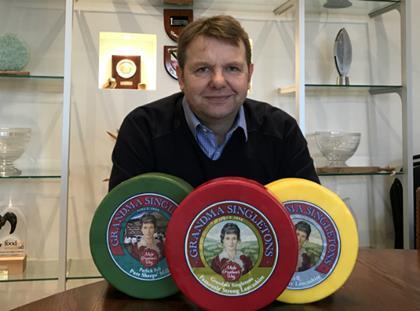 Lancashire-based Singletons Dairy has opened an office in India as part of a strategy to increase exports of its Grandma Singletons cheese to non-European countries.

The supplier, which has been exporting to India for eight years, said though Europe was still its biggest market, it wanted to "spread risk" amid Brexit uncertainty.

Singletons also has offices in the US, with exports making up over 70% of the brand's total cheese sales. It has regional UK listings with Morrisons, Tesco and Asda, and supplies own-label cheese made from sheep milk to Sainsbury's.

"The implications of Brexit have made us evaluate future opportunities and investment areas, and while the EU still remains by far our largest single market for sales, we have to be adventurous and positive about future prospects of growth areas like India," said MD designate Gary Johnson. "Opening an office there will allow us to develop and implement more marketing strategies to create more brand awareness."

Sales manager John Carr said though the cheese market in India was not huge, there was potential for growth. "There is an affinity for all things British. There is a dairy culture," said Carr.