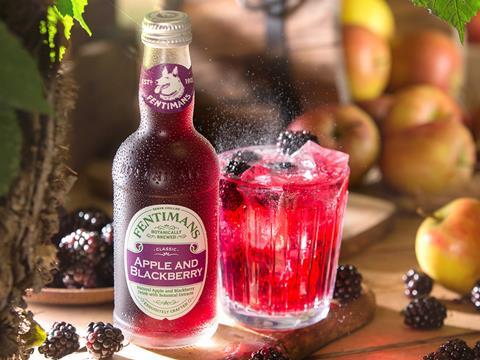 Fentimans has unveiled an Apple & Blackberry soda inspired by the British summer.
The drink is designed to be consumed on its own, but marketing director Andrew Jackson said it could also work well with vodka.
The flavour had been "rigorously tested", he said. ""Being British is embedded in the DNA of the Fentimans brand. And there is nothing more quintessentially British than red apples and juicy ripe blackberries in late summer.
"We are confident that this latest addition combines the superior flavour experience consumers are seeking, with a unique British twist."
It will be available in 275ml and 750ml bottles (rsps: £1.25/£2.90).