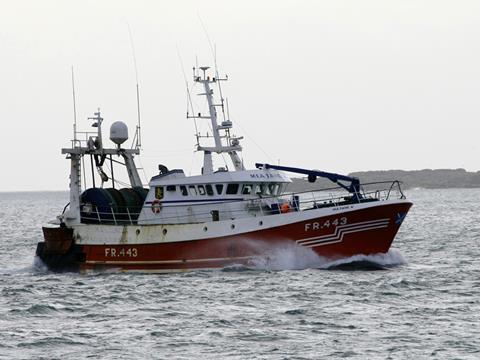 The Marine Stewardship Council has agreed to strengthen rules around its certification of fisheries after retailers raised concerns over the controversial practice of 'compartmentalisation'.

Following a meeting of the MSC board this week, the NGO said it would require "all fishing activities on a target stock on a single trip to be certified against the MSC's standard for sustainable fishing".

This means MSC-certified fisheries will no longer be able to practice compartmentalisation, which previously enabled fisheries to be certified as sustainable for certain portions of their catch, even if crews also caught non-certified fish using unsustainable practices on the same trip.
"Certified seafood will only enter MSC-certified supply chains if it comes from fishing trips on which all activities on the target stock are certified," the MSC said.

The MSC Fisheries Standard - first developed in 1997 - previously allowed a fishery to define its own target stock, management area, fishing gear and vessels, known as the Unit of Assessment (UoA).
Review
The NGO said it launched a review of its UoA requirements early last year "in response to concerns that the current rule allows a vessel to catch fish from the same stock using both certified and uncertified fishing gear or catch methods on a single trip".
Its decision to introduce new requirements was based on advice from its own technical advisory board and consultation with more than 50 interest groups, ranging from NGOs to the fishing and commercial sectors.

The new UoA requirements will be released in August, with fisheries entering assessment for the first time after February 2019 required to comply immediately, while fisheries that are already under assessment or certified will be given three years from August 2018 to make the transition.

"We have run a rigorous, objective and transparent process for developing, and ultimately adopting, these new rules," said MSC science and standards director David Agnew. "Third-party scrutiny and stakeholder engagement are central to the MSC's values and our commitment to respond to the constantly evolving field of fisheries science and management. By honouring this commitment, we can maintain our world-leading standards."

Major retailers, including Tesco, Waitrose, M&S and Sainsbury's, have all written to the NGO in recent weeks to express their concerns over compartmentalisation, following lobbying by seafood sustainability campaigners On The Hook and a group of affiliated MPs including Zac Goldsmith and former shadow environment secretary Kerry McCarthy.

On The Hook was "pleased the MSC board has accepted the flaw in its standard and is looking to rectify it", but said the fact the MSC's proposals allowed for a three year grace period was "extremely disappointing".

"This could have a significant impact on countless turtles, sharks and other protected species hauled up by vessels that proudly carry the MSC logo," added a spokesman for the group. "On The Hook look forward to continuing our engagement with the MSC consultation process alongside our supporters from parliament and the NGO, academic and retail communities."

Agnew stressed it was "vital" that fisheries were given the time to "understand, adapt and transition to the new requirements, and continue on their sustainability journey", pointing out fisheries management was "complex" and the MSC certification process "demanding."