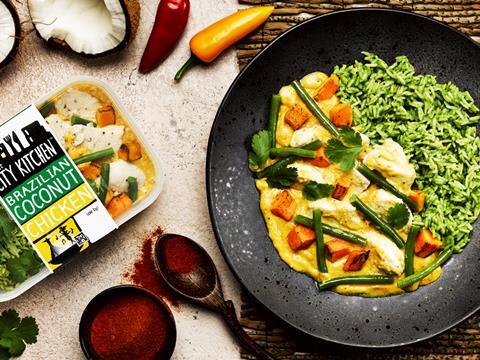 Chilled ready meal brand The City Kitchen has undergone an overhaul, unveiling six new lines and a fresh look.
The new recipes (rsp: £3.70/370g-380g) – including Chicken Miso Ramen, Thai Chilli Sticky Pork and Paneer Butter Masala – were influenced by "category trends, customer feedback and The City Kitchen chef's own travels" said the Kerry Foods brand.
They will roll out on 21 May exclusively to Tesco. "Each of the new meals brings something different," said The City Kitchen's culinary development chef Lucy Verity. It was the first time the brand had including flavours from Korea and Brazil, she added.
Packs for the entire City Kitchen range have been given "a cleaner appearance" after social media users were polled about potential designs.