Nisa is to push the traceability and farm assured credentials of its own-label Heritage fresh meat and poultry range…

Restrictions are in place at a Bernard Matthews poultry farm after an outbreak of bird flu, but tests have ruled out strains that can pose a threat to humans.

Sainsbury's, Marks & Spencer and The Co-operative Group will begin allowing their suppliers to use GM feed for poultry, following Tesco's announcement on Thursday.
digital edition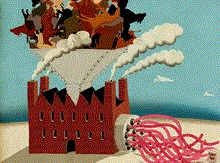 In the year of the 'horsegate' scandal, we survey the meat and fish industry, with key interviews, stats and analysis on the trends shaping the sector.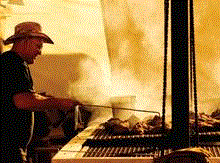 After a washout BBQ season in 2012, how will consumers respond to 'horsegate'? Is posh the answer? And how can low & slow help?
Poll
Who will be the ultimate winner from the Morrisons deal with Ocado?
View poll results
Your analysis of the horsemeat mislabelling scandal highlights challenges and the opportunities in the supply chain…
Your piece carrying the story sent out by the National Pig Association should have had a bit more balance ('Lobby groups threaten pig farm growth…