Julia Glotz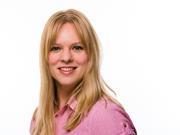 Julia is managing editor of The Grocer. She is responsible for the day-to-day running of The Grocer, and also commissions its comment, opinion and feedback pages. Before becoming managing editor in July 2014, Julia was The Grocer's fresh foods and buying & supplying editor.

Julia frequently appears on radio and TV as a commentator on grocery retail and the politics of food and food sourcing, and has worked extensively on food authenticity and fraud issues. In 2013, she headed up The Grocer's coverage of the horsemeat scandal.

Prior to joining The Grocer in 2010, Julia was editor of New Media Markets, a trade publication for the TV industry. She started her career as a staff writer for The Legal 500 at publisher Legalease. @juliaglotz
Contact Info
Tel:

01293 610257

Email:
Recent stories
A new meat labelling scandal involving horsemeat is unfolding on the Continent, with a major Swiss meat supplier accused of selling horsemeat as beef along with a string of other labelling breaches.

All palm oil used in Unilever food products in Europe will be sourced from traceable and certified sustainable sources by the end of the year, the company has said.

Aldi and Icelandic Seachill have reached an out-of-court settlement in their legal dispute over a copycat version of The Saucy Fish Co.
Recent blog posts
The poultry industry has successfully lobbied the FSA into U-turning on plans to 'name and shame' companies in its campylobacter survey, but it shouldn't rejoice.

Developing the right technological solutions to help tackle food waste is just the first step…

What do food producers and suppliers need to know about online retail?
Julia Glotz contributes to: