Julia Glotz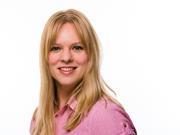 Julia is managing editor of The Grocer. She is responsible for the day-to-day running of The Grocer, and also commissions its comment, opinion and feedback pages. Julia was previously fresh foods and buying & supplying editor.
Contact Info
Tel:

01293 610257
Recent stories
As the weather has turned colder, has brands' appetite for featured space cooled off too?

Seasonality and favourable conditions in many key growing regions mean fruit & veg prices remain on a firm downward trend…

Arabica coffee is up year on year largely because of a fungus that has damaged coffee crops in key production regions…
Recent blog posts
The poultry industry has successfully lobbied the FSA into U-turning on plans to 'name and shame' companies in its campylobacter survey, but it shouldn't rejoice.

Developing the right technological solutions to help tackle food waste is just the first step…

What do food producers and suppliers need to know about online retail?
Julia Glotz contributes to: