Warburtons is set to sink its claws deeper into the sandwich alternatives market

Baking giants Grupo Bimbo and Warburtons are both bringing thin bagels to market within days of each other.

Warburtons is looking to inject a touch of premium into the everyday bread market…
digital edition
Steve Parfett urges suppliers to take their relationships with wholesalers more seriously
Food is far more than the sum of its ingredients. Diet is dictated by religion, culture and country
Poll
Is Aldi's online wine move a stepping stone to online grocery?
View poll results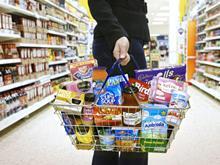 Not good news for the brands, is it…
Denhay's withdrawal from Farmhouse Cheddar making has caught the media eye…